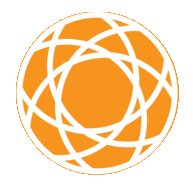 The 17th Annual
Visionary Awards
06.03.14
Stonebrook Court ●  Los Altos Hills, California
 
2014 Visionary Award Winners
Tim Draper                       Jessica Jackley                 Tim O'Reilly                     Tina Seelig
 
About the Visionary Awards:
Each year, SVForum's annual Visionary Awards honors exceptional pioneers and leaders in the industry, including leading venture capitalists, technologists and entrepreneurs. The Awards celebrate Visionaries who personify the spirit of entrepreneurship and innovation, and whose influence continues to shape Silicon Valley. Past Visionary Award recipients include Marc Andreessen, Sal Khan, Elon Musk, Lou Gerstner, Bill Gates, Doug Engelbart, and Judy Estrin, as well as a number of other high-profile contributors to their industries.
 
Thank You to Our 2014 Visionary Awards Sponsors:
Accenture
Business Wire
Cisco
Citi Ventures
Deloitte 
Tech CU 
To request an invitation or for more information, please email [email protected].
Resources:
Business Wire
Yahoo! Finance
Reuters
Synacor 
Silicon Valley Business Journal
To see Visionary Award Winners from previous years, please click here.